Sand Changing
Inground Sand Filter Contractors in Waukesha
Sand changing services can be a big help when it comes to keeping up with your sand filter. Changing the sand can be tricky, but our team at QuickSwim has got you covered. With same-day services and affordable prices, you can have your filter working like brand new instantly.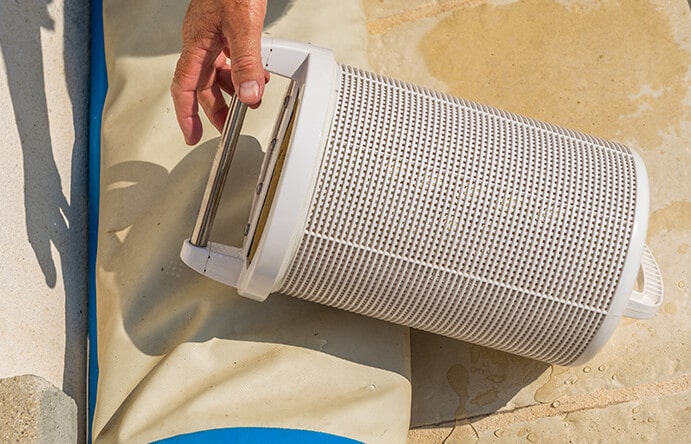 Why Choose A Sand Filter?
Sand filters are a great choice for inground pools. They are initially cheaper than a regular cartridge filter and require less maintenance.
What's The Difference Between A Sand Filter and A Regular Filter?
A sand filter can clean down to 20 microns while a regular filter will clean down to 10 microns. Microns are the size of which debris is captured within a pool filter. Sand filters last between 5 to 10 years, while a normal cartridge filter can only withstand up to 1 to 3 years. Although a sand filter needs to be cleaned less often, it will take more effort to maintain it.