Winterized
Winterized Pool Covers for Waukesha Homes
Keep your pool nice in the summer by closing it properly in the winter. Winterized covers are available for both your pool and spa. Using a proper inground pool cover in winter can ensure your family's safety and protect your pool from the elements. All of QuickSwim's winterized pool covers are customizable, protective, and affordable. Our pool covers protect against debris and help maintain both the interior and exterior of your pool. Without one, you risk the chance of your inground pool liner cracking.
Get in touch with our professionals to order your winterized pool cover and get it installed today.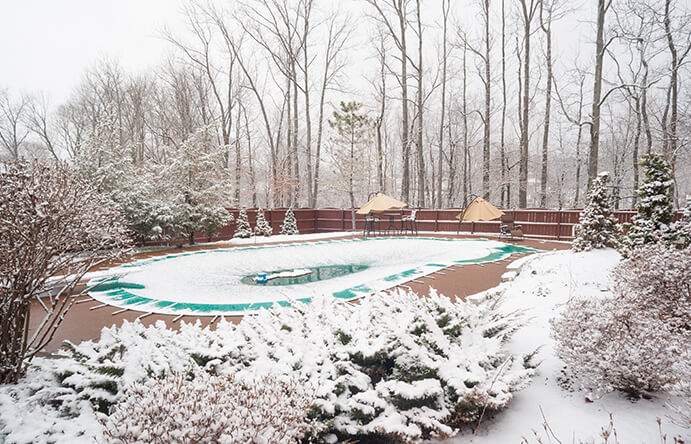 With the help of our friends at Merlin Industries, we offer 5 material types including:
Dura-Mesh II
SmartMesh
Safety Solid XLS
Advanced-Grade
Kaleidoscapes
Our covers are built to last multiple winters. Built with the strength to maintain structural integrity, our winterized pool covers are perfect for any inground pool or spa in Southeast Wisconsin.
Featured Winter Covers
*Cover availability may vary*